One of the best streaming and uploading services was the Grooveshark. After the fall of the company, it was quite hard for the users to adapt to some of the alternatives in the market. After the iTunes went Mainstream, the Grooveshark entered the scene of online music streaming. The reason for the shutdown of Grooveshark was the immense illegal content that users found later on.
Here are some of the best alternatives to this popular online music streaming service:
11 Best Grooveshark Alternatives
1. Soundcloud
One of the top online music streaming services out there currently, SoundCloud has a huge user base. It has a variety of artists and lets its free users too create music, stream songs and create their own playlists. The limit of audio track uploading for free users is 180 minutes whereas, for paid users the uploading is unlimited. It has a huge fanbase around the globe and attracts traffic throughout. A very good alternative to Grooveshark, this is one such service which is to be tried out by everyone. After all, considering the legality, Soundcloud is the name!
Some of the key features of Soundcloud are stats page, embeddable widgets, and unlimited streaming. The platforms that Soundcloud supports are Android, iOS, and web-based.
Visit Soundcloud
2. Spotify
Favourite artists, curated playlists, radio stations, and playlist creations are some of the cool features offered by Spotify. It offers a huge support to many other third-party services which makes the whole process of integration much smoother. Spotify is definitely one of the few music streaming services with a hell lot of features. The premium package cost about 10$ and can get you access to all the top features. The free users would have to face the annoying ads and limited features. You can even listen to your top favourite tracks offline on your device. This is another cool feature. Spotify is not yet available in India, so for Indians who are into online music streaming services, they might just have to wait longer.
Some of the other key features are an instant playlist, sharing of new discoveries and third-party integrations. It also supports a wide range of platforms too.
Visit Spotify
3. Pandora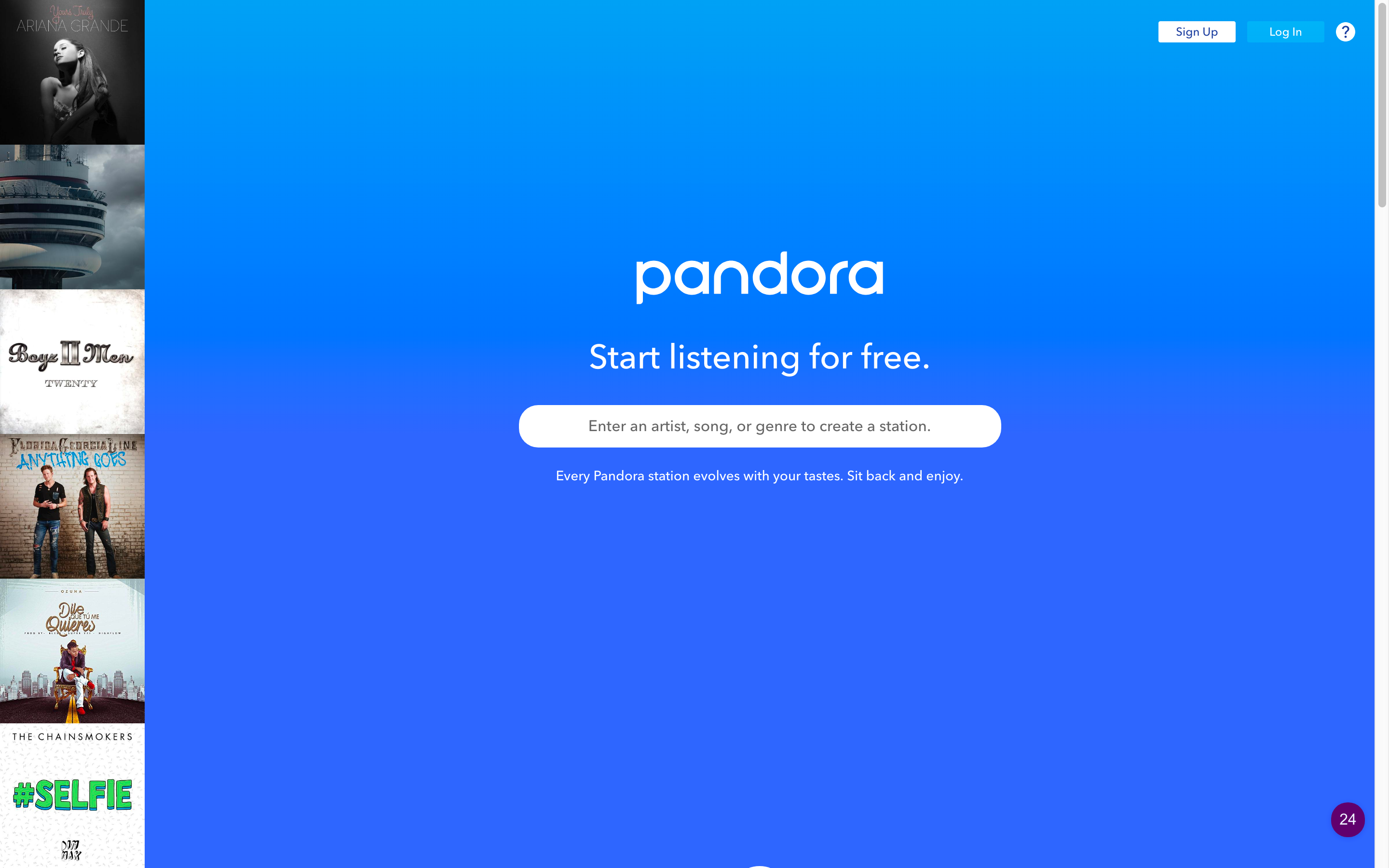 It is a new online music streaming app developer for the mobile devices. The track organization based on genre, artists etc are provided. The playlist creation is entirely up to you. The recommendations from daily top R&B songs, Top country songs are also available in Pandora. The Pandora service is limited only to few countries.
Some of the key features of Pandora are the Alarm clock, Sleep timer, ability to personalize stations etc.
Visit Pandora
4. Rdio
This service offers both free and paid options. Your personal radio station can be tuned into or you can listen to any other station if you like. Based on your personal music choice, you can get recommendations, you can download songs that you like and also make and share playlists. Offline music composition is possible with Rdio via Roku or Chromecast. All the ads are removed in the paid version and all the features are unlocked.
Visit Rdio
5. Streamus
This is a Google Chrome extension which helps in turning the Youtube into an online streaming service right from your browser. Your Youtube songs and playlists can be changed into a music streaming site. Bookmarks can be forgotten using this service. The Radio mode will help you discover new music. Also, you can share the links to playlists with all your friends across the browser.
Some of the key features include Tab free music, playlists, sharing of tracks with friends.
Download Streamus
6. Audiosplitter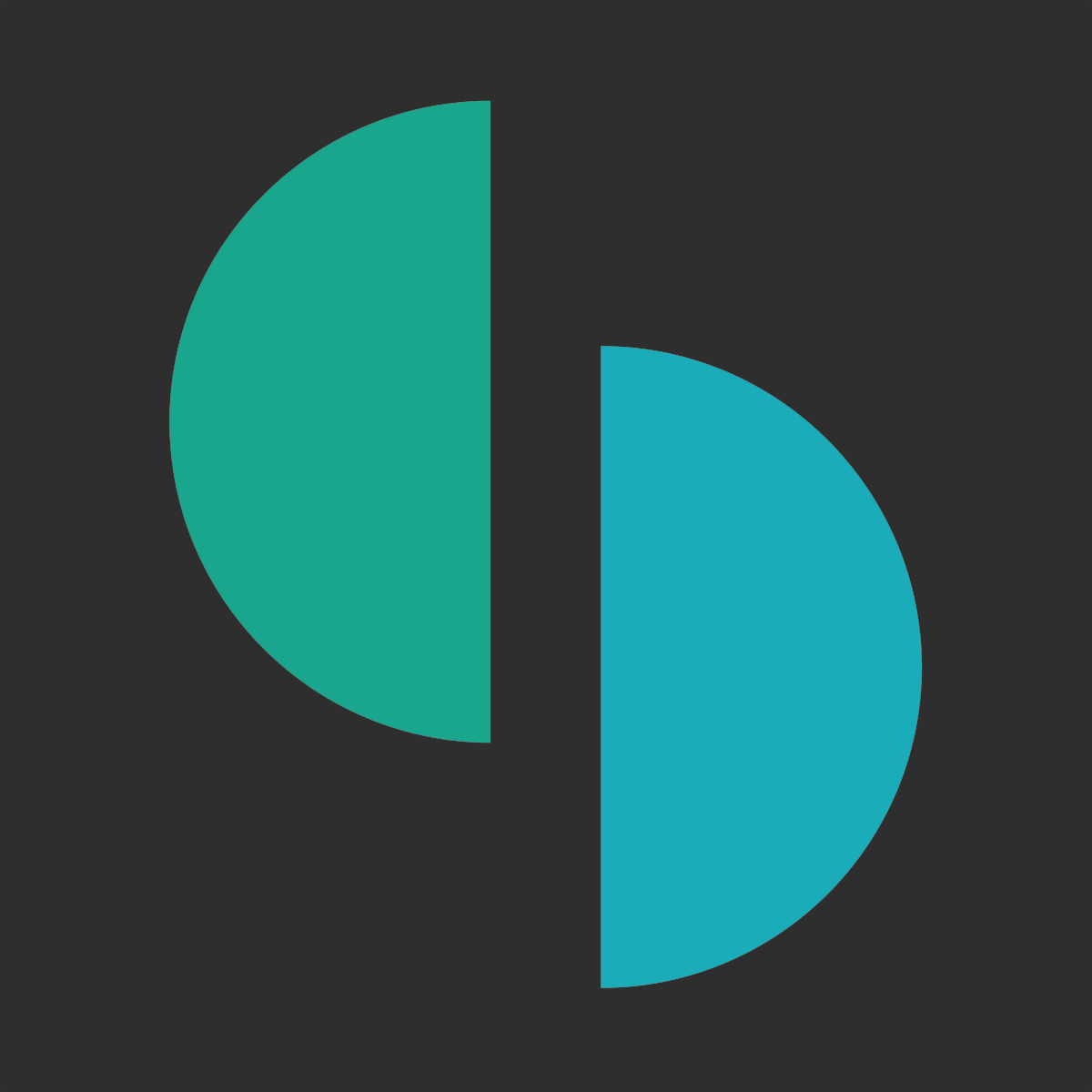 One of the most similar apps to Grooveshark is the Audiosplitter. The Groovebackup option allowed people to the back their playlist on Grooveshark via this service. Audiosplitter was meant for both browser and iOS. Curation of your favourite tracks can be done from Youtube, Soundcloud etc. and later split them to add to your playlist. The community of people using this service is evergrowing and hence the future looks good for Audiosplitter.
Download Audiosplitter
7. Vibe Cloud
The services offered by Vibe Cloud are almost similar to Grooveshark. The upload, download and music search functionalities are top end by Vibe Cloud. The DMCA laws are not implied by it and this could pose a threat to the future of Vibe Cloud users.
The database is pretty strong and resourceful. There are plenty of tracks to choose from and it offers HTML5 player to listen to your music via the web or through a mobile. The option to download individual music as well as the playlist is available.
Visit Vibe Cloud
8. 8tracks

A music service that is entirely dedicated to playlists only would be the 8tracks. The concept is pretty simple and it will not allow you to put more than 8 tracks in 1 playlist. The mixtapes could be modified with titles, tags and keywords for other users to identify your favourite music much faster. The accessing of Youtube or Soundcloud link of users is also enabled by 8tracks based on the license of the given track. This is another good feature of 8tracks.
The free version comes with some limitations though. 8tracks does not allow its free users to skip more than 2 tracks in a playlist. Also, it does not allow it's users to listen to the same playlist for more than two times. Some of the other key features are sharing of mixtapes, streaming of playlists, the discovery of new music by genre and mood.
The best part about 8tracks is that no legal issues would possibly creep in the future thus ensuring a good userbase even in the years to come.
Visit 8tracks
9. Deezer
With a massive database of 35 million tracks and counting, Deezer can surely give a tough competition to other online music services. It also has a paid user count of over 6 million. Deezer comes packed with various features such as creating playlists, importing MP3s, customization and hand picking music. The free service is not up to the mark since it lacks a lot of features. For making it worth the use, the paid subscription has to be taken up.
Many artists are available in Deezer but it is only available in selected countries as of now. It is yet to make a mark in other countries. Syncing and offline listening to your favourite tracks are another important features of Deezer.
Visit Deezer
10. Last. fm
Yet another amazing online music service, Last.fm has a huge user base across the world. It lets you add the created playlist to the website and share it with friends. You can also track artists and events nearby. A unique feature of this service would be the scrobbling feature which lets you track logging. Other cool features include social media sharing, top charts and music recommendations.
All these make Last.fm one of the best alternative to Grooveshark whether you are using a mobile device or the desktop. One can only filter the stations and avoid the ads if he has taken up the premium package, i.e subscription. The cost per month for becoming a premium user is just 3$.
Visit Last.fm
11. Google Play Music
You would have expected this on the list, wouldn't you? This service combines various music models into a single app. Up to a whopping 50,000 tracks can be uploaded by the users onto the servers. The people residing in the United States, Canada and India have a Pandora style curated radio feature to use.
If you are a person not residing in any of these countries, then you would have to use a VPN to gain access to the radio feature. Before you need to pay the premium, a 30-day trial is offered by Google. Also, only the paid users get the privilege to avoid ads and also skip unlimited.
Visit Google Play Music
As you can see, the list consists of all the popular music services that are a great alternative to Grooveshark. Use each one and test it out to find out which all services cater to your music needs!